We planted a garden! What started it all was this: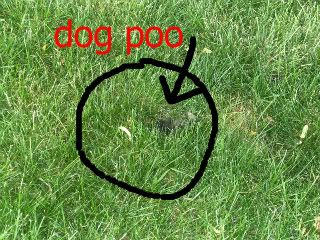 st00pid neighbours would let their dog shit all over our grass, their kids would hang out on our lawn, stare in our kitchen window, flick their cigarette butts on our lawn, etc.
So, my partner called our property management company and found out we can put a fence around our yard, and that WE RENT THAT SPACE. It is OURS. So :P to the stupid neighbours.
Anyhow, some piccies:
Front left (facing from the sidewalk). Grant put an edge of white gravel beside our walkway, and then the fence on the inside: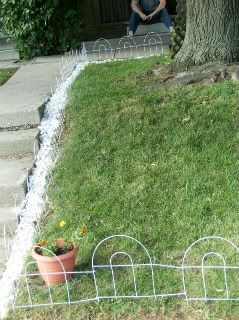 Front right (beside the dog shitty neighbours):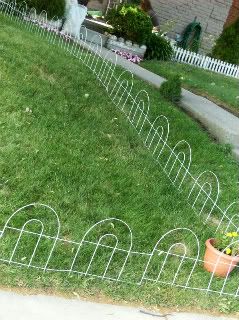 Very front of the house. We used mostly pots, minus for a few plants. Then we surrounded them with this pretty cedar mix mulch (it's golden orange):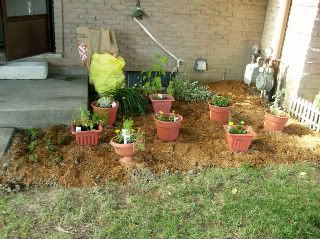 Our day lily, then the pot with chamomile, and behind it is the kiss-me-over-the-garden-gate (that's seriously the name of the plant):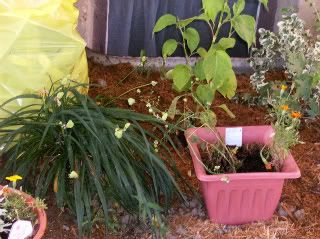 My marigold patch (I also have seeds of black eyed susans, purple cone flowers, butterfly bush and shasta daisies in there):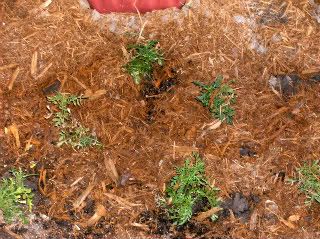 Lavender: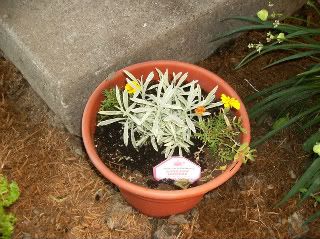 Forget-me-nots: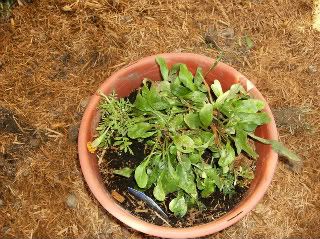 Yarrow: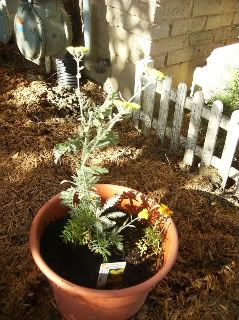 Pineapple mint: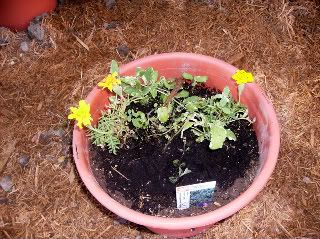 Winter savoury: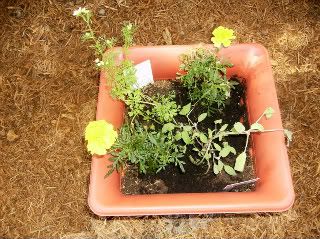 Fennel and sage: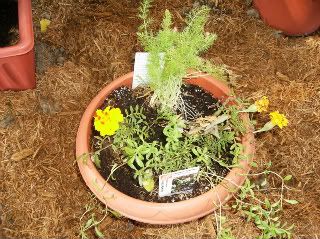 Stevia and parsley: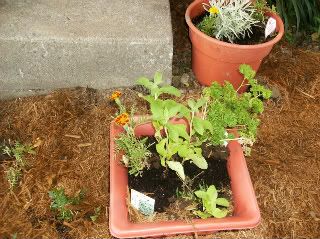 Tomato plant (I attached the trellis to the tree with twist ties), and the pot beside it has spinach seeds in it: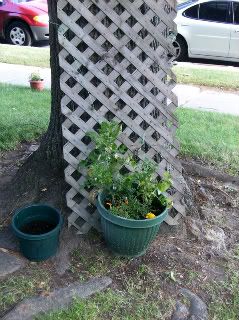 Another view of the tree: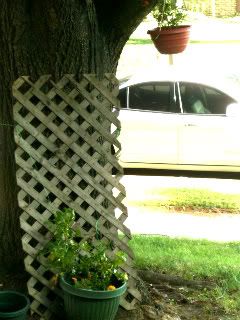 Closeup of the pot hanging from the tree with marigolds:
Everything has marigolds in the pots because it actually repels squirrels from digging in them (they don't like the smell). Mostly herbs are planted for now, but I hope to get some more flowers tomorrow on sale at the closing out flower place down the road.