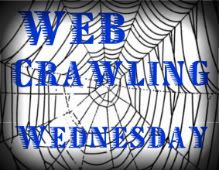 So today I will review a YouTube channel!!!!
CRAFTYWYTCH
is the reason I started my videos on YouTube. Her videos were inspiring, as well as informative!
My favourites include her
Be Gone Spell
. It is a very basic form of banishing negativity.
Another favourite is her
Oil Formulas
. It is a simple text video, with soothing music in the background (not sure who the singer is). This is a vid to have your pen and paper out to copy her formulas and give them a try! :)
I hope this short review helps you find something new to watch on YouTube. :) Enjoy!