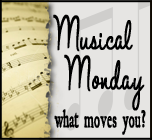 I don't know if I've ever posted about the
Dragon Ritual Drummers
before, but I HAVE to now. I was just at the
Hammertown Pagan Pub Moot
, and they released their newest album
"Tribal Magik"
. All I can say is "WOW"!
I actually bought this album. Not that they weren't good before, but the DRD are REALLY coming into their own. With a much more African Diasporic flavour, and Voudon/Hoodoo aspects to their music now (it's been growing over the past couple albums) it REALLY sang to me.
So head over to their website, and order their albums.
Here is a taste: