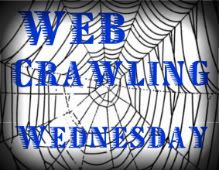 With it being October, and Halloween around the corner, I decided to show off a favourite link: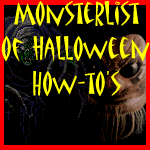 In the Webmaster's own words, here is how
MONSTER PAGE
came to be:
In July of 1999, the members of the Halloween-L mailing list were discussing the lack of a decent list of project sites. Many of the members had posted how-to instructions on their personal websites for building the more complex props and the members were having trouble keeping track of all of them. Back in those days there were not very many search engines that could be relied on to find a Halloween "how-to" page without having to weed through hundreds of other sites...

...The Monsterlist was an instant hit from when it was first posted and I have had to move twice to larger hosting providers due to the increasing bandwidth it uses. Although there are other Halloween and project search engines and lists, the Monsterlist is still a favorite for many due to the large number of projects it displays and the knowledge that they are checked for accuracy.
The
MONSTER LIST
has links to instructions on how to make something as simple as
BABY SPIDERS
to the classic
BUCKY CORPSING
, all the way to an animated
ALIEN
, from the movie "Alien".
Some of my favourites include:
-
HAUNTED BOOKCASE
-
ROCKING A CHAIR WITH A WIPER MOTOR
(simple yet VERY effective)
-
CARNIVOROUS PLANT
(created by the fabulous Ghoul Friday--it's a static prop, but very creepy looking and SUPER cool)
You can also join the mailing list to keep on top of updates, just email MonsterlistUpdates-subscribe@yahoogroups.com .