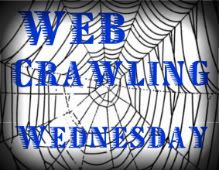 So here's my insomnia, and I'm surfing through awesome vintage clip art and mixed media art blogs, and I find the AMAZING
Elegia's Background Garden
.
If you're looking for an awesome free layout, check out her
blog
. My favourite layout is
"Basic Black and White"
, and you can get the CSS info
here
(I might just have to use that for my upcoming makeup blog).
If you want something a little more special, check out her
Etsy shop
where she sells some pretty cool digital collage sheets. My favourite is
"Cute Bats"
. These are great if you're into digital scrapbooking, making your own blogger layouts, or even regular scrapbooking (print and cut). And very affordable!
I hope you enjoy Elegia's site as much as I have. The more you look, the more you find! :) I also have her button over there -->