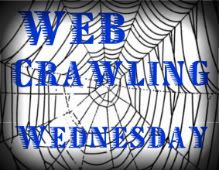 So I won't be sharing just ONE link today, I'll be sharing a few.....but they all have ONE THING in common---HEARSES! Yes, you read that right. I love hearses, especially antique and vintage ones, so I'm choosing some of my favourite sites to peruse.
My dream, now that I'll be able to drive thanks to the
Ménières (vertigo) disease being fixed, is to own a hearse. Something vintage and cool, that I can decorate tastefully. Of course, it'll be many years before I can afford a hearse (or any car of my own), so I content myself with perusing the 'net looking at hearses.
Link #1:
MR. ED'S HEARSE PICTURES
This is a great listing with photos, of hearses from horse drawn ones, to modern day ones! My favourite (and the ideal one I'd like, although it's rare) is the
1958 Chevrolet Impala Two Door Hearse:
Now THAT is a sexy car! The 1939 Cadillac Carved Panel seems to be a favourite among Hearse collectors, and I can see why!
It's almost like a church on wheels, with all those details inside and out.
LINK #2:
CLASSIC AND VINTAGE FUNERAL COACHES
While this is a hearse rental company in Australia, they have many beautiful photos of classic hearses, and a pictorial of the history of hearses in Australia. They move from the 1926 Buick Hearse, all the way to a 1968 HK Holden Hearse. I really like the Ford Mainline Hearses, but especially the 1958 model they show:
Final Links: These are links to some pretty cool looking Hearse owners clubs. So look around, and enjoy!